Haber
Trabzonspor taraftarında Sörloth çılgınlığı! 30 dakikada 300 bin yorum…
Trabzonspor formasıyla Süper Lig'de gol krallığına ulaşan Norveç'li golcü Sörloth'un bordo-mavili ekibe geri dönmesi için Trabzonspor taraftarı bir etkinlik başlattı.
Son günlerde transfer dedikolularının da güçlendiği Sörloth için Trabzonspor'un yeniden girişimde bulunduğu biliniyor.
30 DAKİKADA 300 BİN YORUM
Trabzonspor taraftarları, tekrar bordo-mavili formayı giymesini istedikleri Sörloth'un Instagram hesabına organize olarak 30 dakikada 300 bin yorum attı. Yorum yağmuruna devam eden Trabzonspor taraftarı, "Come To Trabzon" yazarak Sörloth'u Trabzonspor'a geri çağırıyor.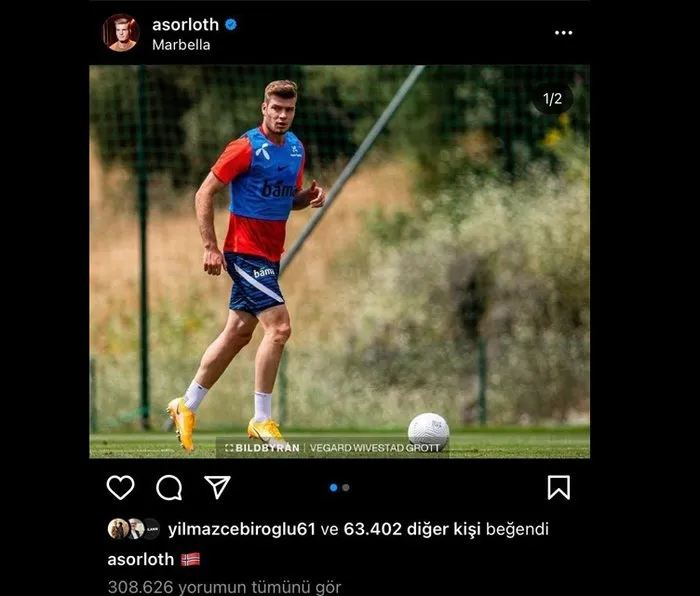 1 MİLYONU GEÇTİ
Trabzonspor taraftarının Sörloth'un son paylaşımına yaptığı "Come to Trabzonspor" çağrısı, 1 milyonu geçti.